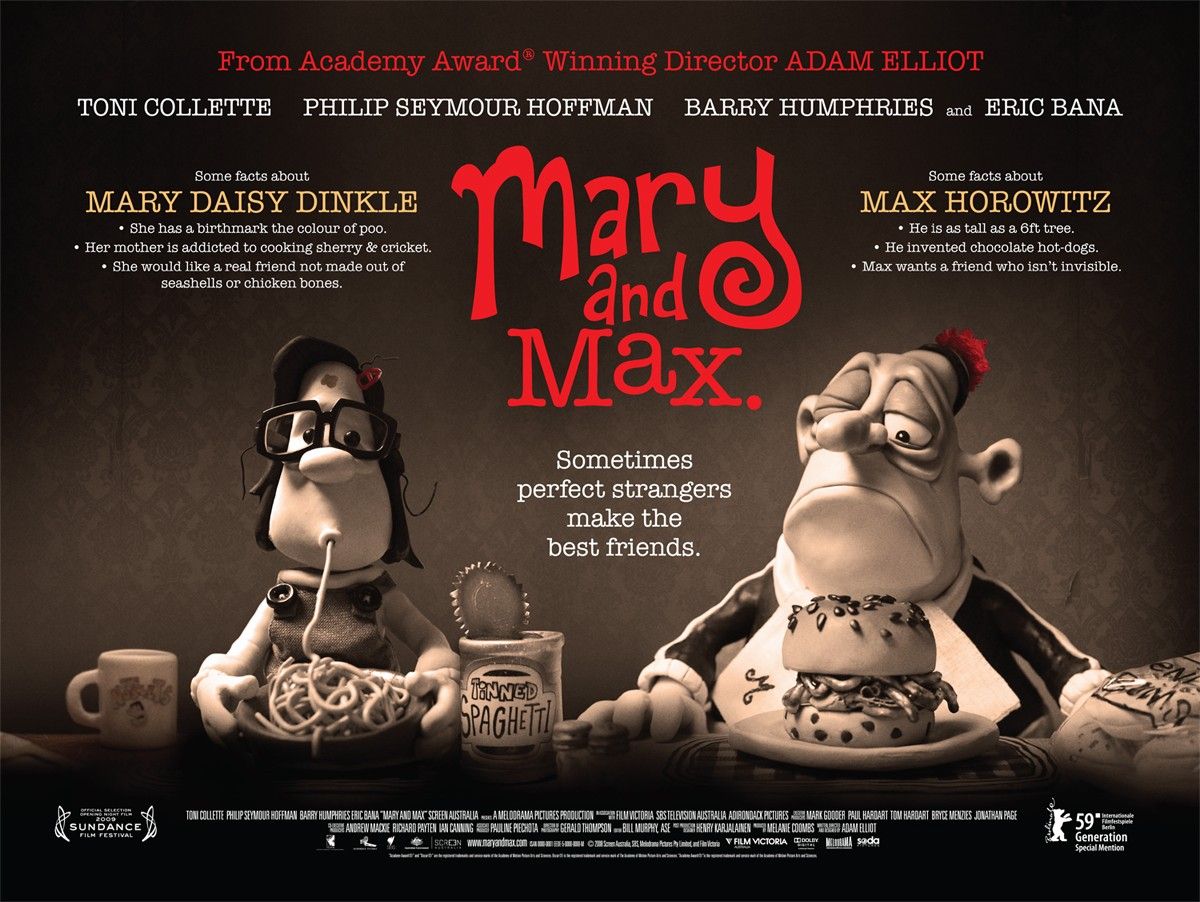 "Mary and Max"

is a 2009 Australian

clay-animated

black comedy

-

drama film

written and directed by

Adam Elliot

and produced by Melanie Coombs. The voice cast included

Philip Seymour Hoffman

,

Toni Collette

,

Eric Bana

,

Bethany Whitmore

, with narration by

Barry Humphries

.



Adam Elliot

is an independent Australian

stop-motion

animation writer and director based in

Melbourne, Australia. His five films have collectively participated in over six-hundred film festivals and have received over one hundred awards, including an Oscar for "Harvie Krumpet".
Spanning 20 years and two continents, "Mary and Max" tells of a pen-pal relationship between two very different people: Mary Dinkle, a chubby, lonely eight-year-old living in the suburbs of Melbourne, Australia; and Max Horovitz, a severely obese, 44-year-old Jewish man with Asperger's Syndrome living in the chaos of New York City. As "Mary and Max" chronicles Mary's trip from adolescence to adulthood, and Max's passage from middle to old age, it explores a bond that survives much more than the
average friendship's ups-and-downs.
A very funny yet bitter sweet clay animation by Adam Elliot who tells the stories of two very misunderstood characters in a unique way. The attention to detail is incredibly well done especially for Max's bleak environment in New York by presenting it in greyscale. The narrative presents the ideal about how our expectations and realities of someone or something never match up perfectly.