Treasure Planet is a 2002 American animated science fiction film produced by Walt Disney Animation Studios, and released by Walt Disney Pictures on November 27, 2002. It its the 43rd animated feature in the Walt Disney Animated Classics series. The film is a science fiction adaptation of Robert Louis Stevenson's adventure novel Treasure Island.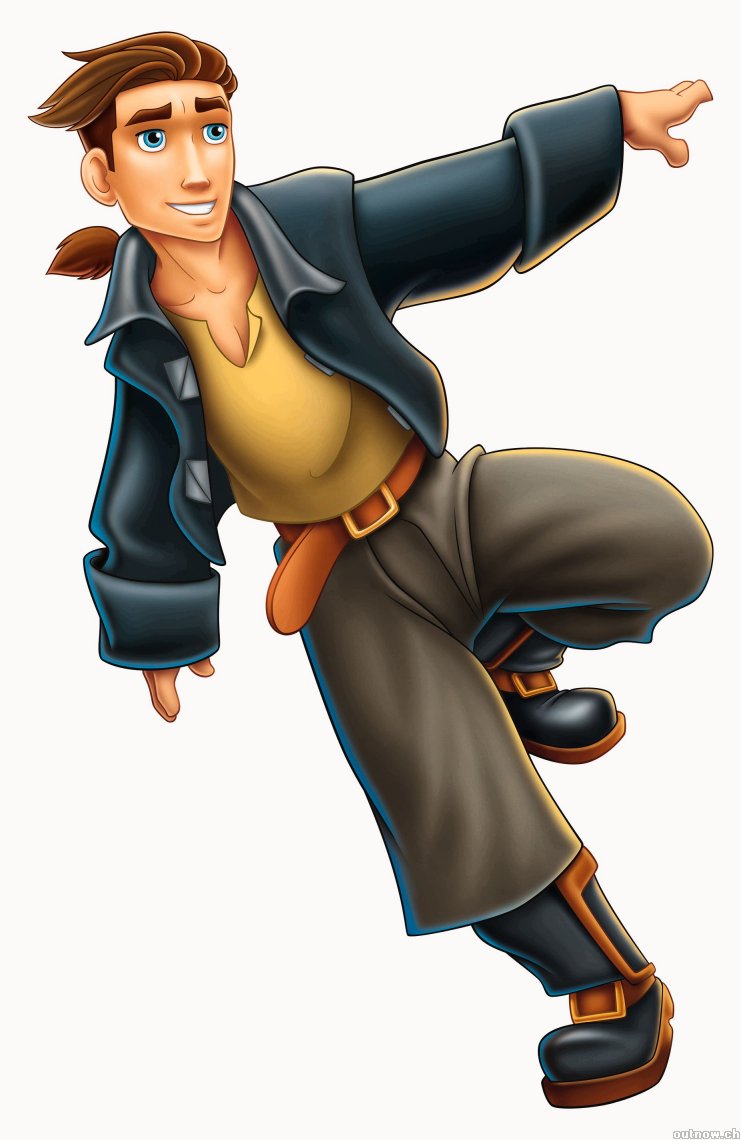 Wants:
Wants to go find Treasure Planet with the map he was given by Billy Bones.
Needs:
A father-son relationship, which he never had and ended up finding in his relationship with John Silver.
Change:
During the beginning of the film, he was a stereotypical, alienated teenager, constantly in trouble and "like a stranger" to his mother Sarah. His "Bad Boy" reputation was emphasised through his black jacket, and the shadow over his eyes. By the end of the movie, however, he no longer wears the jacket, and the eye-mask is gone. At first, Jim is stoic and guarded, but as time goes on, he begins to open up thanks to Silver taking him under his wing, and at the end of the movie, he becomes a much more open, confident and happier young man.
Flaws:
Can be very reckless as he has broken the law countless times, flew the longboat him and Silver were in into a passing comet disregarding the possible dangers that could have happened, recklessly insulted Scroop (who in ended up very nearly killing him later on).
Conflict:
When Jim found out that the crew was plotting a mutiny, he also learned that Silver cared more about the treasure than him, which left Jim heart broken and hurt. Even when Silver explained his intentions and offered Jim a bargain to solve this mess, Jim refused.